PROFILEDUCATIONSCIENCE AND RESEARCH
Welcome to the Institute of Security Technologies and Engineering at the Faculty of Transportation of the Czech Technical University in Prague, which was set up in 2008 as a response to the new priority in the European Research Framework Program – "Security Research" and as a response to the growing demands of the state and the private sector for experts in Security and security technologies. Its focus made Department one of the first of such high-level university workplaces throughout the European Union.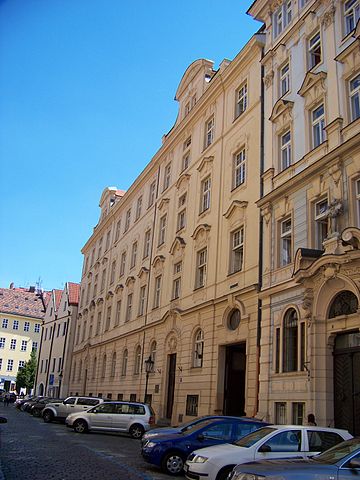 The cross-cutting nature of research, development and education in the field of safety and security technology, ranging from purely technological sciences to humanities, has led to the concentration of a wide range of professionals in the various fields and, unlike other disciplines, a very diverse composition of subjects taught . Initial focus on three major areas:
Has been reflected in the organization of the Institute, where significant importance is  represented by research groups focusing on important topics in respective field and whose character is described in detail on this website. The aim of the Institute is to create an environment for the education of specialists, security managers, capable of orienting in complex socio-technological systems, technical and humanitarian aspects of security. Their future role should be to analyze the potential or potential security problems, to define specific assignments for specialists, and to draw conclusions from them to create a more general synthesis leading to the removal of the causes leading to the occurrence of a critical event. Bachelor's and Master's projects, including project-oriented studies, provide enough room for students in all areas of safety and security during their studies..
For students and prospective candidates
Our Institute has prepared a newly accredited concept of security education. As the interconnection of electronics, computer technology and means of transport is becoming ever more intense, intensive research and development is taking place in these areas and there is not much time remaining when fully autonomous means of transport will occur on the runways and roads, we have combined the two original fields:
Safety of means of transport and travel
Security of information and telecommunication systems
Into one study branch:
Security and safety technologies in transportation
It is possible to choose from a set of lectures focused on either cyber safety or transport safety, thus combining knowledge of both disciplines. The study is project-oriented and during the course of study it is possible to choose a suitable framework project (bachelor's or master's) and in cooperation with the project tutor to specify the assignment so that it best corresponds to the student's interests. The assignment of the projects should correspond to the bachelor's or master's thesis, but again it can be specified in cooperation with the tutor.
Try it and we'll be happy to help
Reasons for studying at the Institute of Security Technologies and Engineering
Unique security-oriented branches in highly perspective industries
Broad-based interdisciplinary study with possible professional profiling
Credit study system compatible with ECTS
Applicability and good financial evaluation of graduates
Ability to work abroad
Subjects taught by the Institute
A detailed list of subjects taught at our Institute including the names of the teachers and their tutorials can be found here
Current student projects
A list of currently running projects at our Institute, you can also find here supervisors and project details here
The research strategy corresponds to division into research groups focusing on the following areas:
The Institute has its own laboratory of special projects with extensive equipment, which through its activities supports the work of research groups by developing specific electronic and mechanical devices. The lab also has its own research intention, particularly in the field of sensors, sensing elements and applications of sensory networks with extensive deployment capabilities, focusing in particular on transport, environment and security area.
Collaboration with other institutions
The Institute participates in a wide range of projects both in the Czech Republic as well as in the research activities of the European Union. The staff of the Institute often participate as advisers to state bodies, are invited to work and evaluation committees within the framework of EU research projects and cooperate with a wide range of business and non-profit organizations.

The Institute cooperates with numerous research institutions and commercial companies at national and international level, both in ad hoc project consortia and in the long term. Extensive experience from national and international projects as well as the scientific results achieved in them provide evidence of a high professional level of the Institute, comparable to similar top-level workplaces in Europe.

Overview of the most important research and commercial partner sis provided below.

National partners

Road and Motorway Directorate of the Czech Republic – cooperation in the field of transport safety and toll collection systems
ELTODO a.s.- Collaboration in the deployment of sensory networks
T-Mobile Czech Republic a.s. – cooperation in the operation of sensor networks
Simple Cell a.s. – the first nationwide mobile operator of the SIGFOX Network for the Internet of Things, cooperation in creating IoT solutions
SPEL – cooperation in the development and construction of sensors for different types of applications

Foreign partners

 Sigmund Freund University Wien, Austria
Alphasense, United Kingdom
Politecnica di Milano, Italy
RWTH Aachen, Germany
Tecnalia, Spain
University of Cambridge, United Kingdom
Agenfor, Italy
Guardia Civil, Spain