[su_tabs]
[su_tab title="Projekty ke komercializaci"]
Rozsáhlé výsledky dosažené ÚBTI při realizaci výzkumných a vývojových úkolů jsou komerčně využitelné v bezpečnostní problematice, v dopravě, v ochraně životního prostředí a dalších oblastech.

V současné době jsou v ÚBTI   ke komercializaci připraveny následující výsledky výzkumné činnosti Ústavu:
AirTracker – senzorická jednotka pro online měření kvality životního prostředí
[insert page='airtracker-senzoricka-jednotka-pro-online-mereni-kvality-zivotniho-prostredi' display='content']
AirTracker Meteo – Meteo stanice pro určení rozptylových podmínek
[insert page='airtracker-meteo-meteo-stanice-pro-urceni-rozptylovych-podminek' display='content']
Hlukový senzor – jednoduchá integrace, kalibrované řešení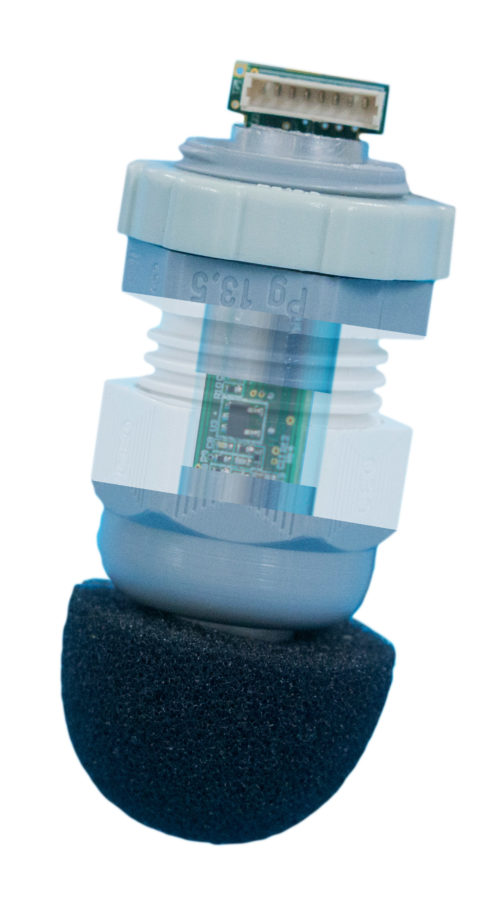 Při integraci do senzorické jednotky AirTracker sleduje a poskytuje vysoce přesná kalibrovaná data o hladině hluku on-line
Produktový list Hlukový senzor
Hlavní parametry
Maximální hladina hluku* 50- 100 dB(A) SPL
Průměrná hladina hluku* 50- 100 dB(A) SPL
*pro každý interval čtení je spočítáno maximum a průměrná hodnota hladiny hluku
Časové váhování výpočtu RMS 1s (režim SLOW)
Přesnost měření +-1dB(A) SPL
Každý senzor je kalibrován
Napájecí napětí 4- 13 V DC
Spotřeba 40 mA
SPI rozhraní s 3.3 V logikou
Pouzdro uzpůsobeno pro venkovní instalaci
Systém instalace pomocí průchodek
Stínění pro zajištění minima rušení analogové části
CO² senzor – zařízení pro monitoring kvality vnitřního ovzduší (indoor)
[insert page='co2-senzor-zarizeni-pro-monitoring-kvality-vnitrniho-ovzdusi-indoor' display='content']
GaugeMeter – JavaScriptový portlet pro grafické zobrazování posledních naměřených hodnot na vybraných senzorech
[insert page='gaugemeter-2′ display='content']
CarScout – Logger CAN sběrnice s pokročilou GPS jednotkou
Záznam sběrnice CAN, digitálních i analogových vstupů
Je vybavena 100 Hz GPS pro trackování polohy vozidla
Senzory pro záznam dynamiky jízdy, zrychlení a natočení
Jednotka ukládá záznam na USD kartu
Snadno ovladtelná pomocí webového GUI po přípojení k integrované WiFi
Možnost připojení  dalších jednotek "slave"
Záznam je časově synchronizovaný
Hlavní parametry
3D akcelerometr ( ±2 / ±4 / ±8 / ±16 g)
3D gyroskop ( ±250 / ±500 / ±200 dps)
3D magnetometr ( ±1000 μT)
4 analogové vstupy (max. 15 V)4 digitální vstupy (max. 15 V)
GNSS s obnovovací frekvencí 100 Hz
CAN (max 1 Mbit/s), LIN
Vestavěný li-Ion akumulátor (1100 mAh)GSM modem
WiFi AP pro komunikaci s PC a připojení SLAVE jednotek
Jednotka pro komunikaci DSRC/LTE pro V2X
Moderní systémy ve vozidlech, kooperativní inteligentní dopravní systémy (C-ITS), jsou založeny na komunikaci mezi samotnými vozidly (V2V) nebo mezi vozidly a infrastrukturou. Jednou z nevýhod komunikace V2X je horší šíření signálu v městské zástavbě, což je dané použitou frekvencí 5,9 GHz, vyžadovanou standardem. Standard je nefunkční při silném obousměrném provozu, kdy se vozidla pohybují vyšší rychlostí, např. dálnice. V těchto případech se primárně počítá s komunikací založené na technologii DSRC 5,9 GHz (802.11p) a sekundárně LTE, což však zatím není prakticky nikde řešeno. Uvedená jednotka řeší tyto případy možností komunikace jak podle standardu DSRC, tak i LTE, kde je mnohem menší latence spojení.
[su_row][su_column size="1/3″]Napájecí napětí zařízení: 12V[/su_column][su_column size="1/3″] Maximální spotřeba při zapojení všech jednotek a vysílání: 6W[/su_column][su_column size="1/3″]
Rozměr zařízení: 107×85 mm[/su_column] [/su_row]
[su_row][su_column size="1/3″]
[/su_column]
[su_column size="1/3″]
Hlavní parametry
DSRC komunikace:
Nosný kmitočet: 5,9 GHz
Šířka pásma 8,3 MHz
Výstupní impedance: 50 Ω
Komunikační protokol: IEEE 802.11p [/su_column]
[su_column size="1/3″]
LTE komunikace:
Provozní módy
Five-Band FDD-LTE B1/B3/B7/B8/B20
Dual-Band TDD-LTE B38/B40
Dual-Band UMTS/HSDPA/HSPA+ B1/B8
Dual-Band GSM/GPRS/EDGE 900/1800 MHz
Rychlost přenosu
Uplink až 50 Mb/s,
Downlink až 100Mb/s
[/su_column] [/su_row]
[/su_tab]
[su_tab title="Vybavení a služby laboratoře"]
[insert page='prehled-zarizeni-laboratore' display='content']
[/su_tab]
[/su_tabs][:en][su_tabs]
[su_tab title="Projects to commercialization"]
The extensive results achieved by UBTI in the implementation of research and development tasks are commercially usable in safety, transport, environmental protection and other areas. At present, the following results are ready for commercialization in UBTI.
AirTracker – Sensor Unit for Online Environmental Quality Measurement

Airtracker provides a comprehensive solution for on-line measurement of air and noise pollution. It includes a separate sensor unit, a wireless communication interface and a patented power system capable of uninterrupted operation from a public lighting network. Airtracker complements the web interface for visualizing and analyzing both online and historical data. Thanks to these unique features, Airtracker can be a component of continuous tracking in problematic locations and serve as support for decision-making for implementation
Measured quantities:
PM1 dust particles
PM2,5 dust particles
PM10 dust particles
Acoustic noise 10 min. Average (50-120 dBSPL)
Acoustic noise 10 min. maximum (50-120 dBSPL)
Volatile Organic Compounds / VOC (0-1000 ppb)
Optional: CO, H2S, NO, NO2, O3, SO2
AirTracker Meteo – Weather station for determining scattering conditions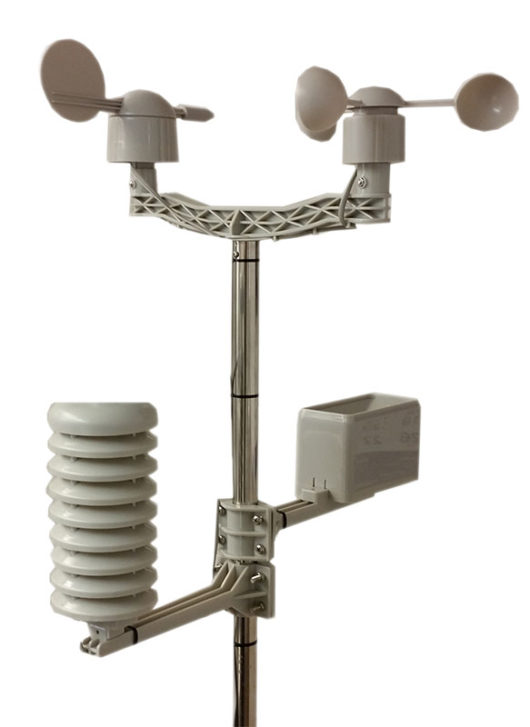 Meteorological data are important for determining dispersion conditions and spreading of emissions and dust particles. They are also essential for analyzing historical states and prediction of spreading. The AirTracker Meteo unit is based on the same foundations as AirTRacker, but it brings a set of sensors to measure scatter conditions and thus forms together with the AirTracker unit a comprehensive system for sensory networks for air quality measurement
Main Parameters
Relative humidity (0 to 100%), accuracy 3%)
Air temperature (-40 to 85 ° C, accuracy 1 ° C)
Air pressure (300 to 1100 hPa, accuracy 1 hPa)
Wind direction (resolution 22.5 °, accuracy 11.25 ° C) *
Wind speed (0 to 55 m / s, accuracy 0.05 m / s) *

Power supply 18-250 V / 50 Hz
Power backed by a built-in battery
Patented power system from the public lighting network for extensive installation on public lighting columns. * The minimum wind speed for the measurement is 1.4 m / s
Noise sensor – simple integration, calibrated solution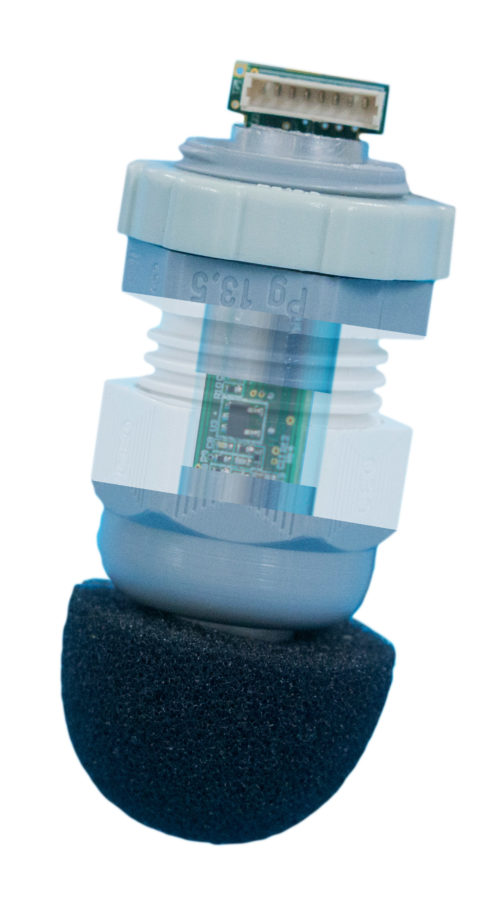 Noise is a common problem in industrial sites and urban agglomerations. Human health is negatively affected by long-term exposure to noise. Ensuring long-term certified measurement is usually difficult. The Noise Sensor is a solution that can monitor and integrate sensing units online with highly accurate, calibrated noise levels.
Main Parameters
Maximum noise level 50-100 dB (A) SPL
Average noise level 50-100 dB (A) SPL
The averaging time given by the data reading interval
Measurement accuracy + -1dB (A) SPL
Each sensor is calibrated
Supply voltage 4- 1 3 V DC
SPI Interface with 3.3 V logic
Housing adapted for outdoor installation
Grubbing installation system
Shielding to ensure minimal interference to the analogue part
CO2 sensor – Indoor air quality monitoring
Most of our lives take place indoors, so it is important to pay attention
to this environment, whether we are learning, working or sleeping. The CO2
sensor monitors the CO2 concentration, associated with loss of
concentration and increased fatigue. The device also includes sensors for
measuring temperature and atmospheric pressure. Connectivity is provided by
the SigFox network. Historical and on-line data are available via web
interface.
Main parameters
CO2 in the ranges 0-2000 ppm, 0-5000 ppm CO2 measurement accuracy ± 50 ppm or +/- 3%, nonlinearity <1% of the whole range
Temperature in the range + 10 ° C to + 45 ° C with an accuracy of ± 0.5 °
C, (max. Range -55 ° C to + 125 ° C accuracy 2 ° C)
Atmospheric pressure in the range of 300 to 1200 mbar, accuracy 1 mbar,
resolution 0.024 mbar
Direct control of exceeding limits by LED
SigFox wireless interface for data transmission and monitoring
Supply voltage 170 to 250 V AC
Consumption 3 W
Case for indoor placement
Dimensions 80 x 60 mm
Direct installation into an electrical outlet
CAN bus logger with advanced GPS unit
The CarScout unit can record CAN bus, digital and analog inputs and is equipped with 50 Hz GPS for tracking the position of the vehicle. Unit includes sensors for recording of driving dynamics, acceleration and rotation. The recordings are stored on a micro SD card and can be easily controlled using a web-based GUI. Slave units can be connected via integrated WiFi. All records are time synchronized.
Main parameters
3D accelerometer ( ±2 / ±4 / ±8 / ±16 g)
3D gyroscope ( ±250 / ±500 / ±200 dps)
3D magnetometer ( ±1000 μT)
4 analog inputs (max. 15 V)
4 digital inputs (max. 15 V)
GNSS with 100Hz refresh rate
CAN (max 1 Mbit/s), LIN
Built-in li-Ion battery (1100 mAh)
GSM modem
WiFi AP for communication with PC and connection of SLAVE units
Sensor network compatible with "the Internet of Things", suitable for a wide range of uses in safety, traffic and environmental domains
various types of sensors
Internet IP geolocation system
electronic devices for smart energy grids and networks
equipment and solutions applicable in toll systems
[/su_tab]
[su_tab title="Laboratory products and services"]
Employees of the Department have extensive experience in many research projects under the FP6, FP7 and H2020 European cooperation programs, the European Commission's action grants in the field of security as well as the national research programs of the Czech Ministry of the Interior, the Czech Technology Agency and the operational programs. The Institute has its own laboratory of special projects with extensive equipment, which develops specific electronic and mechanical devices. The lab has also its own research targets, especially in the field of sensors and sensing elements. Extensive results achieved in the implementation of research tasks are also usable in the commercial area, in Security, transport, environmental protection and other areas. At present, the following results of the research activities of the Institute are ready for commercialization
[insert page='prehled-zarizeni-laboratore' display='content']
[/su_tab]
[/su_tabs][su_tabs]